Volunteers in the fight against the "epidemic"-report on the activities of the Party branch of Huabiao Machinery (1)
(Summary description)
Volunteers in the fight against the "epidemic"-report on the activities of the Party branch of Huabiao Machinery (1)
(Summary description)
Categories:

Company news

Author:

Origin:

Time of issue:

2020-02-22 10:30

Views:
Every morning at less than 7 o'clock, our party members have arrived at their posts. The trilogy of measuring body temperature, recording, and issuing masks began on the first day when Huabiao resumed work.
In 2020 this special New Year, everyone has a deep memory. Private enterprises have been under tremendous pressure during the "epidemic" of this war. The resumption time is delayed, the resumption risk is at your own risk, the epidemic prevention materials are in short supply, and the staff is severely drained. Fortunately, the government has seen our dilemma and issued a series of preferential treatments. Subsidy measures help companies tide over difficulties.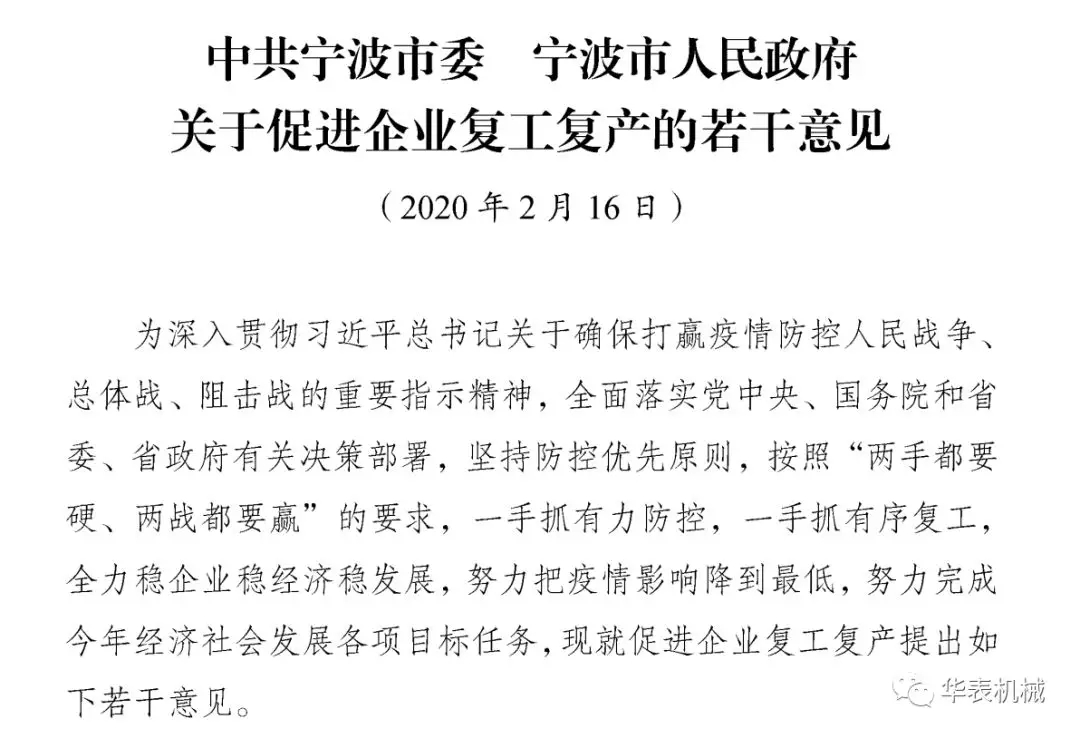 After the company resumed work in an orderly manner, in order to ensure smooth work order, two inspection channels were arranged, and more volunteers were needed, so the party branch members were on duty every day.
Our party members all have high political consciousness and self-standards. In the cold winter morning, they still maintain a full mental state, without complaints or slack. Ding Qingping of the branch, she is currently an activist for joining the party. With her right hand injured, she could have a good rest at home, but she voluntarily asked for daily service on duty. Like Chen Lianzhong and Lu Junyang, they insisted on coming to work before they resumed work. The employees serve; like Chen Xiaoliang and Qiang Zhou, they consciously and automatically come on duty the first day they return to work from the field.
Although the Huabiao Party Branch has only 5 official Party members and 1 activist, under the leadership of Party Branch Secretary Fu Shan, I believe that the team will gradually grow, activities will become more abundant, and services will be more in place.
Scan the QR code to read on your phone